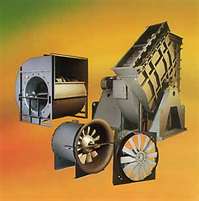 Chicago Blower / Canada
Representatice for Chicago Blower Corp. in Ontario and Manitoba
Chicago Blower/Canada heavy duty axial and centrifugal fans are designed to handle applications involving erosive and corrosive gases, large capacities, high pressures and temperature extremes.
Typical applications include air cleaning systems, mechanical draft, chemical processes, kiln exhaust, mine ventilation, gas recirculation, sinteric and cryogenic service.
To meet these operating conditions, Chicago Blower/Canada heavy duty fans are designed and selected with the use of modern computer techniques guided by over 100 years of fan engineering experience. Comprehensive fan testing confirms design decisions. Quality manufacturing standards guarantee long service life of CBC fans and blowers.
Over the years, Chicago Blower / Canada supplied fans, blowers and pumps to a wide range of industries and applications. When prolonged service wears fan wheel the logical replacement is a new fan wheel built to the original design. A technical support and sales agent will get a replacement fan wheel, shaft, bearings, accessories, etc. in the shortest time. She, or he may also recommend changes to extend service life and performance of your machinery, including special materials of construction, explosion-proof and spark-resistant design, variety of coatings and accessories, intended to meet practically any fan / blower application needs.
Chicago Blower air moving fan products are best know for "industrial quality" assuring reliable performance, relentless dependability and longevity. A staff of specially trained engineers will design a dependable fan that exactly fits customers' dimensional and performance requirements.
For competetive quote contact
SALES & TECHNICAL SUPPORT
Phone: 1-866-A BLOWER (1-866-225-6937)
Fax: 1-866-BEST FAN (1-866-237-8326)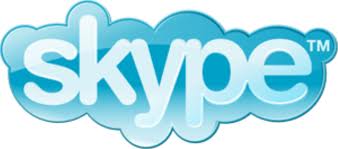 : canadianblower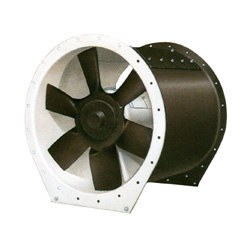 www.ventilating.com www.fanblower.com www.highpressureblower.net www.industrialblowerfan.com www.industrialfanblower.net www.industrialfanblower.com www.pressureblower.net www.northernindustrialsupplycompany.com www.industrialpressureblower.com www.tenderall.com www.chicagoblowercanada.com www.cbblower.com www.buffaloblower.com www.buffalofan.com www.nis-co.com www.canadianblower.com www.olegsystems.com www.canadablower.com www.abbblower.com www.acmefan.net www.industrialblower.net www.fansandblowers.net www.americanblower.net www.barryfan.com www.cincinnatifan.net www.canadafans.com www.barryfan.net www.pennbarry.net www.pennfan.net www.tcffan.com


Sales of industrial fans & blowers, high pressure blowers, centrifugal fans, axial ventilators, roow and wall exhaust and supply fans, material handling blowers & radial fans, scroll cage fan ventilators, high temperature fans and blowers, New York Blower, Twin City Fan / Aerovent, Chicago Blower fans, Peerless Fans, Dayton Ventilators, Sheldons fans & blowers, Canarm Leader ventilators, IAP fans, Industrial Air.
A newly re-designed and improved high pressure MVA series mixed flow in-line fans finally resolves the problem of pushing air through high resistance and long ventilation ducts.

Industrial ventilators and fans, process pressure blowers, regenerative pressure blowers; industrial; process and commercial heating; ventilating and air-conditioning equipment. Engineering of industrial high pressure blowers and ventilating fans.
General ventilations fans - Canada Blower industrial Vent Sets:

The airflow requirement for an industrial process broadly depend on the operational conditions, material to be handled and system resistance. When airflow of a fan system is not adequate, typically industries seek alternatives such as increasing the fan speed or replacing it with a bigger capacity equipment.

To avoid facing issues associated with system airflow, industries have to ensure proper working of their centrifugal fan system. By employing certain maintenance procedures such as checking fan mechanical conditions and performingperiodicinspection of system components, the issues with system airflow can be rectified.

Belt Inspection

When belts wear or tend to loose tension, they result in reduced fan speed making the system inefficient. Inspecting and replacing belts and faulty drive components for insufficient belt tension and misalignment is important, to maintain required airflow and minimize the risk of energy losses.

Clean Air-Stream Surfaces

Fan system cannot perform as designed when there is a contaminant buildup on the blades and other fan surfaces. Especially, when fans are used in ventilation application to remove the airborne pollutants, there is a possibility of heavy particulate accumulation which may disturb the airflow. Inspection and cleaning of the fan systems has to be done regularly to avoid the issues associated with fan performance.

Leaks In Air Supply Ducts

Leaks are developed when a fan system experiences high vibration levels or when there is a crack or gap in the duct work. When there is a leakage, a part of discharged air from centrifugal fan flows through the gaps where there are poorly fitted joints or worn flexible connectors. To avoid losses in the airflow it is essential to inspect the duct work regularly and identify the leaks that are contributing to reduced system performance.

Check the Direction of Wheel Rotation

Canada Blower centrifugal fans can be bi-directional fans with straight blades rotating in both the directions or uni-directional with blades fixed at an angle to the shaft rotating in one direction. But, when centrifugal fans rotate in incorrect direction, opposite to the normal design of rotation it will suffer with reduced airflow and system performance.

Improper Inlet Cone to Wheel Fit

It is essential to adjust the fan wheel position to provide the proper inlet cone overlap. The purpose of the inlet cone is to convey air to the fan wheel. Any displacement in the fan assembly, shifting the position of the cone away from the wheels may result in loss of airflow.